Moraira - Teulada
Welcome to issue number 103 of the Newsletter January 2018
The newsletters are compiled by Dot Garrett.
If you would like an interesting article or news item to be considered for inclusion in future editions of the newsletter, please email them to her.
For a printed (hard) copy of the newsletter they are available at the U3A monthly General meetings at the new members desk. They can also be collected from the Senieta (Moraira town hall) main reception desk, located at the car park end. (not the Tourist Information office)
Copy date for February 2018 Newsletter:
Friday 26th January 2018
You can also join our closed facebook group for up to date information and more!
Next U3A General Meeting
The next General Meeting will be held on
Monday 8th January 2018
At the Salons G.L. Avenida del Mediterraneo 32. Teulada. at 10.30 am.


Doors open to members at 9.30 am


There is no speaker for the January meeting.


Presidents Message
First of all a very big 'Thank you' to all those of our members who work so hard to ensure the rest of us can enjoy ourselves.
Yes, great times at the Wine Group dinner at Satari's, the super Dinner dance at Salon Canor, and all of the celebration lunches and dinners organised by individual group leaders.
It is so difficult to maintain a reasonable waistline as a member of our U3A!
Anyway, on behalf of all of our members, a big 'thank you' to those who work so hard organising such enjoyable events.
On to more mundane matters.
In my address to the November General Meeting I made comment about some – perhaps just a few – members being a little too impatient in expecting responses, replies and action from those in our U3A who have taken on the tasks of, for example, being Group Leaders or perhaps members of your Committee.
Since then it has been suggested to me that as only perhaps two or three hundred members actually attend those meetings I should make the same comments in this Newsletter which is read by many more members.
U3A is an organisation which is run entirely by volunteers who sometimes work many hours every month on behalf of their fellow members.
Unfortunately, it is apparent from some comments I have had that there are some, who are perhaps a little more demanding, less tolerant or more impatient than others, who seem to expect almost immediate response to whatever enquiry or request they may have put to Group Leaders, the Travel Group organisers and others who have accepted responsibilities in one form or another.
There are others who seem incapable of having a look at the clear information on our website concerning membership renewals and send numerous messages direct to our Membership Secretary asking for clarification as to how they can renew their membership – or why they have to renew in January when they may have only joined late the previous year.
It is sometimes extraordinary how some folk find it difficult to accept very clearly indicated conditions of membership and then complain about having to pay a measly €5 to renew.
To those individuals concerned may I simply make the request that you make allowances for the fact that whatever responsible position your fellow members may have in our organisation they are entirely voluntary and they mostly cannot be expected to respond immediately - or sometimes even the next day - so please do be a little more understanding and less impatient.
I am beginning to breath sighs of relief as this is my last President's message through the Newsletter for this calendar year and then there will only be two more before my term as President comes to an end at the March A.G.M.
We are lucky to have a number of our existing hard working Committee members who have agreed to continue but it really would be wonderful to have some "new blood" willing to come forward to accept some responsibilities to help run our fantastic organisation.
Your Letters
Please send your views and observations by the copy date as shown above.


I don't know whether it is appropriate but I would like to give you our impression about our first healthy walking experience on Tuesday November 14th in the Las Laderas urbanisation and woods. My wife and I just recently joined the U3A as we are now non-working. We visited Moraira during over 20 years in the holiday season but now we want to see how life is outside this busy period.


We were warmly welcomed at the designated parking area. We met new members and were properly introduced to the other participants …. But before we realized the group had set off already! And in what a pace! Being accustomed to a flat country (Holland) the advertised 'moderate' climb was pretty 'steep' for us! We are golfers and are used to walk on hilly terrain. However, the difference with playing golf is that you stop walking many times during a round to wait for other competitors to make their next shot ….


We did love the company, we did love the scenery, but we have to practice …


The coffee and biscuits afterwards were very welcome. Lovely company.


Our thanks to this walking group for a wonderful morning walk. We will be back!


Chiel (Michael) and Aty Visser


Thanks for assistance at Dinner dance
I would like to be able to express my sincere thanks to those fellow u3a members who assisted me at the Canor Restaurante last Friday when I became ill and needed medical attention. The problem as it turned out was a recurrence of an attack of vertigo causing me to pass out and end up on the floor (even before a proper drink !!)


I am feeling much better now and hope to get some advice on possible methods of treatment.


As I am unsure of the names of some of those who kindly gave their help I thought it might be possible to reach them and express my thanks through the newsletter.


Dawn and I have been able to respond to the friends who enquired about my health by email but I am sure there were several others who hopefully would read this on the newsletter.


Sincerely yours, Peter Schofield.


Dinner Dance - lost purse
I have a message from Canor subsequent to the Dinner Dance on Friday.


A lady forgot her small black purse with a lipstick inside. Please contact restaurant Canor.


U3A Members fundraise for charity
We are U3A Moraira members and regularly run events for 'Make A Smile' charity which raises funds for 96 children in care on the Costa Blanca.
The 80 attendees at last month's dinner dance assisted them by 1070 euros and we hope to equal or better this in February.
Thank you in advance for your kind support.
Best Regards,
Derek and Anne Martyr.
Please see the events section in this newsletter for details of the next event.
History Talk 29th January 2018:
The History of Woolworths and the extraordinary exploits of the Woolworth Family
Date: Monday 29th Jan 2018 10:30

(note new date)


Location: Salón de Actos, Espai la Senieta, Moraira (next to the large free car park)
Subject: Introduction to the History of Woolworths and the extraordinary Woolworth Family
Lecturer: John Hopwood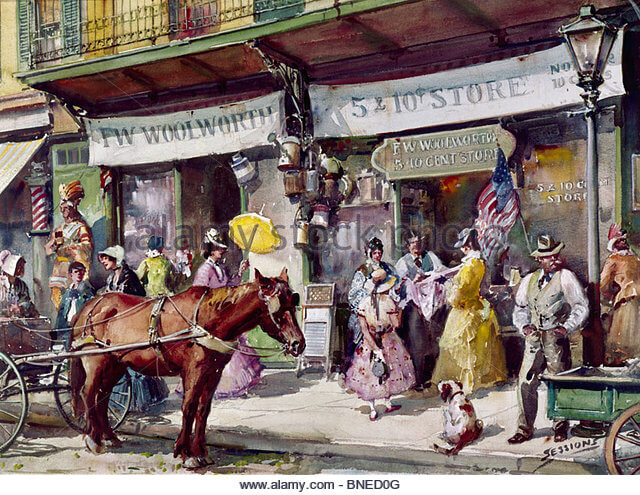 Frank Winfield Woolworth was the son of a farmer recently returned from the American Civil War and in 1879 at the age of twenty-one he founded the 5 & 10 cents stores which, according to the Guinness Book of Records, became the largest retail business and department store chain in the world with more than 4000 almost identical stores located in many countries.


With the profits he made he built the Woolworth Building in 1912, the tallest "skyscraper" in the world for more than eighteen years and still the 28th tallest in New York, and he paid for the entire cost of the construction - in cash!


It is also the story of members of the Woolworth family who inherited enormous wealth and their amazing lifestyles and profligate spending.


You would have to win the biggest ever Euromillions lottery prize (€190 million) at least ten times to compare with what they had.


They did not spend it wisely!


So, a mixture of great enterprise and endeavour followed by sex, drugs and the most extraordinary spending on lavish houses, amazing jewellery, fast cars and some very poor choices of husbands!


John will illustrate his talk with many extraordinary photographs from the past.
Film Group - Monday 8 January -
Going in Style
When: Monday 8th January, doors open 17:45, film commences 18:00 (ends 19:45)


Where: Salón de Actos, Espai la Senieta, Moraira (next to the large free car park)


U3A Membership Card for entrance (free) – NO booking required


Going in Style
Lifelong buddies Willie (Morgan Freeman), Joe (Michael Caine) and Albert (Alan
Arkin) decide to buck retirement and step off the straight-and-narrow for the
first time in their lives when their pension funds become a corporate casualty.
Desperate to pay the bills and come through for their loved ones, the three men
risk it all by embarking on a daring adventure to knock off the very bank that
absconded with their money.


Accepting some responsibilities within your U3A
You are a member of what is believed to be the largest U3A Organisation in Spain!


Out of more than 1500 U3A groups in Great Britain only four are larger than Moraira-Teulada U3A!


Well, what that means is that we really do need to have more of our members willing to step forward to offer their help in running groups, running events and most certainly helping to run the Social Committee – and that definitely includes those of you who perhaps are not resident here.


Did you know that the president of the Vall del Pop U3A for some time had to also preside over Calpe U3A simply because of lack of members in Calpe being willing to be involved?


Did you know that, despite being a thriving association as far as numbers are concerned, Denia U3A has had to cancel various groups – including cancelling all planned travel arrangements – because of doubt as to whether any of their members would be willing to serve as officers on their Organising Committee possibly resulting in their U3A having to be wound up?


So far, Moraira - Teulada U3A has not experienced such unfortunate problems but you can be very well assured that they are problems which are constantly in our thoughts and discussions at Committee Meetings.


Many of our members must have enjoyed positions of responsibility in their working lives far beyond what is involved in helping to run our U3A and to organise events for their fellow members.


Surely there must be those amongst our members who would enjoy the relatively small responsibilities of being involved in helping to organise social events or to represent their fellow members on Committee.


Please just consider. If nobody is willing to stand as President, Vice – President, Secretary or Treasurer there will be no U3A as the rules determine that it must be wound up!


Please would you consider what I have said and have a chat with myself, with David our Vice President, or with any member of the Committee if you would like to get involved.


U3A Member Book Published
Vonnie Giles is the pen name for our own Creative Writing Group member, Shirley Giles.


She has just had her second book of short stories published and it is now available to purchase in paperback or download as an ebook from usual outlets.


The book is called "Tightly Bound" and described as -


"A selection of Short Stories by Vonnie Giles. Following Vonnie's successful short story compilation Acid Rain and her contributions to the short story anthology 'Picked and Mixed', Vonnie has collected together another selection of her unique and quirky short stories.


Tightly Bound delves into her eclectic collection of dark and esoteric tales and promises to entertain and surprise. Meet some of the darkest characters ever to send shivers into your dreams."

Publisher: U P Publications (28 Nov. 2017)
ISBN-10: 1908135077
Healthy Walking Group Report Nov/Dec 2017
November 28th and 30th. - Around the tracks and fields from the Javea to Gata Road


They say the sun shines on the righteous! We accomplished the Tuesday walk in shorts and T shirts. The weather on Wednesday was appalling but the sun was shining on Thursday when we arrived at the Ermita on the Javea to Jesus Pobre road. However there was a strong wind and the temperature had dropped considerably. Trousers, fleeces and waterproofs were necessary! The ground was pretty muddy and when we reached the tarmac road many walkers were higher than usual due to the thick mud on their boots! Coffee was at El Paso. A lot of walkers stayed as many were returning to their homes in colder parts for Christmas and greetings were exchanged before they left. Walk numbers will drop until they return in the New Year.
These walks were led by Sandie & David


Tuesday 4th December - Les Fonts to Teulada Quarry


17 walkers braved the steady climb up to the Teulada quarry on a lovely sunny day, we stopped at the top to admire the stunning views of the surrounding countryside. We completed the walk

in 1 hour

40 minutes. Coffee was opposite the church in Benitachell.


Thursday 7th December - Around the country paths and Camis from Les Fonts


This walk was completed by 22 walkers going up through the woodland trails and stony paths then round the Les Fonts Windmill, another sunny day and very pleasant for walking. Coffee was opposite the church in Benitachell.


Tuesday 12th December - Les Fonts to Teulada Quarry


This walk was done in reverse from last Thursdays walk. 13 people completed the walk round the Les Fonts windmill and back up through the woodland paths round Les Fonts. Another lovely sunny day for walking after a cold start. Two visitors accompanied us as their flight back to the UK had been cancelled due to bad weather conditions in the UK. Coffee was opposite the church in Benitachell.


Thursday 14th December - Les Fonts to Teulada Quarry


Another one of the longest and slightly strenuous walks in the hills behind Les Fonts. We started with 12 walkers and Linda the dog, one walker had to turn back due to the strenuous climb. We completed this week's walk

in 1 hour

30 minutes a bit quicker than our Tuesday attempt last week. We were accompanied by another two guests who want to join our group in January. Another lovely sunny day with beautiful views from the top. Coffee was opposite the church in Benitachell.
Golf Group report
On the 12th December the U3A Golf Society Moraira-Teulada had their special Christmas game at the Levante Golf Course, Villaitana, Benidorm. This year there were 35 members who met in the bar at the later time of 10.45 to enable the first flight to start at 11.30. There was a lengthy introductory talk given by John Rhodes and Robin Woods explaining the format for this special game. It was explained it was a mix of Stroke Play/Stableford Team/Texas Scramble and 2 Nearest the Pins.
It started as a sunny day, almost warm for so late in the season but after about two hours the heavens opened and everybody was soaked. The temperature had dropped 10c in about 10 minutes. It was so bad that some players left the course and sought sanctuary in the bar. The brave few continued and after about 45 minutes were rewarded with the return of the sun. It's quite amazing how the weather can change so quickly.
Things had been made worse by the insistence from the course officials that buggies could not be driven on the fairways, not even at 90 degrees. This always makes the games much slower and we were concerned the last flights would be playing in the dark. However, because of the loss of some flights we managed to be off the course before dusk.
As usual the course was in excellent condition but as always very challenging. For those new to the course the amount of strategically placed bunkers is always an unpleasant surprise but the fairways are wide and open. Despite the weather those players to complete the round enjoyed the experience and the scores quite good
Men Stroke, 1st - Martin Appleton, 22 shots/2nd Phil Moore 24 /3rd Peter Thompson 24 (all net of handicap)
Ladies Stroke, 1st Lesley Hill, 22 shots/2nd Angela Thompson 27
Team Stableford (all scores to count), 1st - Dave Wood, David Noble, John Rhodes, Robin Woods – 49 points
2nd - Keith Brothers, Jim Hayward, Brian Russell, Stuart Boud – 45 points
3rd – Myers Logan, Phil Moore, Angela Thompson, Margaret Harvey – 41 points
Texas Scramble – 1st – Keith Brothers/Jim Hayward/Brian Russell/Stuart Boud – 24 shots (par!).
2nd – Dave Wood, David Noble, John Rhodes, Robin Woods – 26 shots
3rd – Myers Logan, Phil Moore, Angela Thompson, Margaret Harvey
Nearest the Pins – Myers Logan and Peter Thompson
Congratulations to the winners and their perseverance in trying conditions
Our next event will be on January 9th at Poniente, Villaitana.
Recipes - Fish Cakes
After the indulgences of Christmas and Three Kings try something light and tasty.
Traditional Fish Cakes
450g skinned cod or hake
2 bay leaves
150ml milk
150ml water
350g Potatoes
2 tbs mayonnaise
½ tsp finely grated lemon zest
1 tbsp fresh parsley, chopped
1 tbsp snipped chives
1 egg
Flour to coat
85g fresh white breadcrumbs, preferably a day or two old
3-4 tbsp vegetable or oil for shallow frying
Lay the fish and bay leaves in a frying pan. Pour over the milk and water. Cover, bring to a boil, then lower the heat and simmer for 4 mins. Take off the heat and let stand, covered, for 10 mins to gently finish cooking the fish.
Meanwhile, peel and chop the potatoes into even-sized chunks. Put them in a saucepan and just cover with boiling water. Add a pinch of salt, bring back to the boil and simmer for 10 mins or until tender, but not broken up.
Lift the fish out of the milk with a slotted spoon and put on a plate to cool. Drain the potatoes and leave for a min or two. Tip them back into the hot pan on the lowest heat you can and let them dry out for 1 min, mashing them with a fork and stirring so they don't stick. You should have a light, dry fluffy mash. Take off the heat and beat in the mayonnaise then the lemon zest, parsley and chives. Season well with salt and pepper.
Drain off liquid from the fish, grind some pepper over it, then flake it into big chunks into the pan of potatoes. Using your hands, gently lift the fish and potatoes together so they just mix. You'll only need a couple of turns, or the fish will break up too much. Put to one side and cool.
Beat the egg on a large plate and lightly flour a board. Spread the breadcrumbs on a large plate. Divide the fish cake mixture into four. On the floured board, and with floured hands, carefully shape into four cakes, about 2.5cm thick. One by one, sit each cake in the egg, and brush over the top and sides so it is completely coated. Sit the cakes on the crumbs, patting the crumbs on the sides and tops so they are lightly covered. Transfer to a plate, cover and chill for 30 mins (or up to a day ahead).
Heat the oil in a large frying pan. To test when ready, drop a piece of the dry breadcrumbs in - if it sizzles and quickly turns golden brown, it is ready to use. Fry the fish cakes over a medium heat for about 5 mins on each side or until crisp and golden.
Serve with broccoli, carrots or peas.
Thai Salmon Fish Cakes
Place salmon, egg, lemongrass, coconut cream, fish sauce, thai red curry sauce and garlic in food processor and combine (don't over process).
Turn into a bowl, then add green beans, pepper and coriander and stir by hand. With wet hands, form mixture into 4 patties.
Shallow fry the fish cakes in groundnut oil over medium-high heat. Turn when set and cook till golden.
Serve with salad and sweet chilli sauce.
Membership Renewals 2018
I am pleased to inform you that the Committee has, once again, agreed to offer a 50% discount to all current members. This means that, as long as you renew by 5th March 2018, the subscription for 2018 will be 5 euros per person. If you renew after this date, then you will be liable to pay the full subscription of 10 euros per person. Please ensure that you bring along your current membership card. Subscriptions must be paid in

CASH

. We do not offer online payment facilities.


There will be six opportunities for you to renew your membership for 2018 and benefit from the discounted subscription. The dates are as follows:

Thursday, 4th January 2018 in the theatre at La Senieta, Moraira. 10:00 a.m. to 12 noon.
Monday, 8th January 2018 at the General Meeting in Teulada. Desks open 9:30-10:30 a.m.
Thursday, 25th January 2018 in the theatre at La Senieta, Moraira. 10:00 a.m. to 12 noon.
Monday, 5th February 2018 at the General Meeting in Teulada. Desks open 9:30-10:30 a.m.
Thursday, 22nd February 2018 in the theatre at La Senieta, Moraira. 10:00 a.m.-12 noon.
Monday, 5th March 2018 at the Annual General Meeting in Teulada. Desks open 9:30-10:30 a.m.
If you are not in Spain during the period January-March, then you can give your membership cards and subscriptions to a friend who will be able to renew on your behalf.


There will be 3 renewal desks at each of the meetings, so please ensure that you join the correct queue.

Surnames A-F
Surnames G-O
Surnames P-Z
If you have not renewed by 5th March 2018, then you can still renew at any of the General Meetings in Teulada, but you will be liable to pay the full 10 euros subscription fee. However, until you do renew, you will not be able to

Attend or join any groups
Join any of the travel trips
Receive the newsletters or e-news bulletins
Participate in any social function
Continue to belong to our Facebook closed group (forum)
If you do not intend to renew your membership for 2018, please email me so that I can note our records accordingly.


If you did not renew your membership in 2017, you will need to rejoin and pay the full subscription of 10 euros per person.


New members are also welcome to join on the first five of the above dates, but will not be able to join at the Annual General Meeting on 5th March. The subscription for new members for 2018 will be 10 euros per person.


MORAIRA - TEULADA
EVENTS AND INFORMATION
THREE KINGS 2017/2018 TEULADA MORAIRA
PROGRAMME TEULADA
December 28
5pm A CHRISTMAS FULL OF STORIES – Salón de Actos Town Hall
6pm ARRIVAL OF THE ROYAL EMISSARY – from Avenida Santa Caterina to the Plaça dels Porxes
7pm CIRCUS WORKSHOP – Plaça dels Porxes
January 5
ARRIVAL OF THE THREE KINGS
7pm The three kings enter through Avenida de las Palmas, parade to the Church Square. Epiphany presentation.
January 6
11:30am Parade
12pm Holy Mass.
Organised by their majesties:
January 3 from 10am to 10pm
January 4 from 10am to 10pm
January 5 from 10am to 1pm
Where - Sports pavilion Teulada


December 29
5pm ARRIVAL OF THE ROYAL EMISSARY – from the Avenida del Portet to the Church Square
6pm CHRISTMAS WORKSHOPS AND CIRCUS WORKSHOP – Church Square
January 5
ARRIVAL OF THE THREE KINGS
5:30pm The three kings come from the Ampolla beach and the parade ends at the Church Square. Epiphany presentation.
January 6
10:30am Parade
11am Holy Mass
Organised by their majesties:
January 4 from 10am to 2pm and 5pm to 8pm
January 5 from 10am to 1pm
Where - 9, Calle Almacenes
"St Antoni" Festivities.
Blessing of Animals and Pets
Dates to be confirmed - last years dates -
* Moraira:14th & 15th | * Teulada: 20th, 28th & 29th.
The Teulada – Moraira Lions Present
"The Desperados" in Concert

.

The Teulada – Moraira Lions are once again proud to present the best tribute to the Eagles here in Spain. The "Desperados" will be performing in Espai la Senieta, Moraira, on Sunday the 28th January starting at

7:30pm.





The Desperados are a fabulous tribute to the legendary Eagles and the last time they performed in Moraira the show was a sell out with a long waiting list. The band will be performing all the Eagles classics such as Tequila Sunrise, One of these Nights, Lyin' Eyes, Witchy Woman, Desperado and of course the evergreen "Hotel California" plus many, many more.



So shake off those post-holiday blues and book your tickets for a great show in a lovely theatre priced at only 15 euros. There will be a complimentary bar available and we will be holding a raffle. All proceeds will go to the Teulada – Moraira Lions Charities.


CONTRABAND
A big thanks to all who braved the cold and came to support our final gig
for 2017 at Saxo.
It was a great night despite the chilly conditions and we look forward to your continued support in 2018.
We have raised over 500 euros for Cancer Care so thanks to all our supporters and to Saxo for making it possible.
We have still to finalise our next performance at Saxo, so follow us on

Facebook

(Contraband Costa Blanca) for further details.




Our next charity gig will be a St Valentine's Day Dinner Dance at Los Amigos in Alcalali on Friday 9
th
February in aid if Make A Smile. Tickets are 15 euros which includes a meal, so contact Derek on 669 585 248 now to make sure that you can join us for what will be a really great night out.