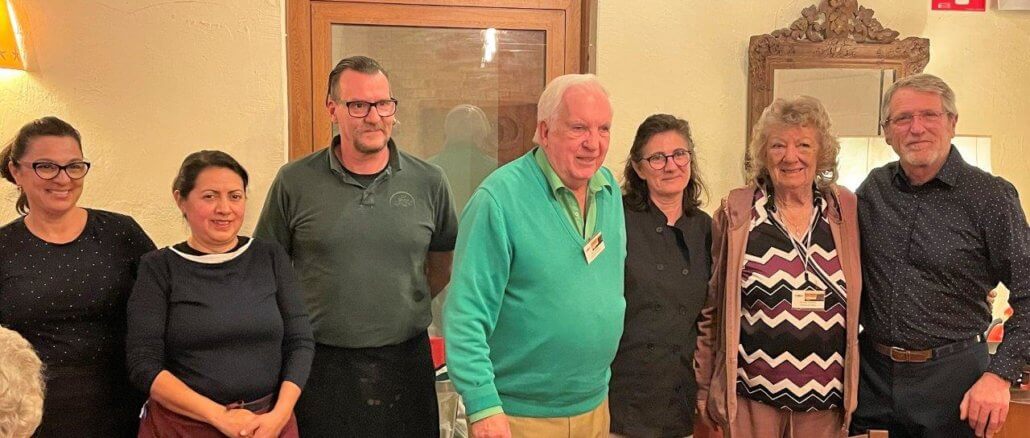 The Antiquary restaurant in Benitachell is a relatively small and cosy restaurant in Benitachell in which the group has held a number of events over the years. It's the favourite of hosts Peter and Pauline Griffiths, and so it was fitting that they chose the Antiquary to hold the last event that they would host for our Dining Out group.
A total of sixty group members attended the two events in March, and owners Antonio and his wife Maria produced an excellent, varied menu for us, starting with a large selection of extremely tasty different tapas placed El Centro for all to share. The Antiquary specialises in Italian fare, so lasagne, cannelloni, a choice of 22 different pizzas were on offer as well as Sea Bass, Pork or chilli con carne. Desserts were followed by coffee and liqueurs.
A big thank you from all of the group must go to Peter and Pauline, who have been Dining hosts for the past 8 years and have organised very successful events for us at many local restaurants.  They and their long involvement will be missed.