Opticians Business Description
Ctra.Moraira-Calpe, 122 (Moraira).
Situated on the same block as the farmacía and International Doctor. They speak English. This optician is famous for its 3 for 1 offer, and they are offering U3A Moraira-Teulada members a 10% discount off both varifocal and bifocal spectacles. There's 5% off single vision spectacles too. We have been informed by Direkt Optik that, once the order for glasses has been sent off, they cannot amend the details or refund money so you must present your current U3A membership card at the time of placing your order.
Business Description
Optic´s, your optician and audiologist in Jávea.
U3A members can enjoy a 10% discount on frames and sunglasses along with special offers in all the range of progressive and monofocal lenses and 8% in hearing aids throughout the year.
The opportunity to have a free hearing test is also available.
Pay your glasses comfortably with 0% interest. Enjoy free wifi and coffee while you are waiting. Find Optic´s at Plaça Joanot Martorell 5 (Avda Amanecer de España), Jávea.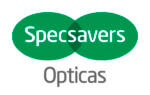 Business Description
Specsavers in Calpe and Javea are offering a 30% discount on a single pair of glasses to U3A members, thats 30% off the frame, lenses and lens treatments from the 89 Euro frame range and above.  This includes all core Specsavers lens types, single vision, bifocal or varifocal lenses. This offer cannot be used with any other offer, and is available in both the Calpe and Javea stores only.
In addition we offer a professional 25 minute British Standard sight test, including Digital retinal photography to all customers over the age of 40, free of charge.  Please quote " U3A " at the time of booking the appointment
Appontments at  Specsavers Calpe 965835367 or Specsavers Javea 966463420 or you can book an appointment online at specsavers.es