Benidorm Palace first opened its doors in 1977. Since that time it has been entertaining audiences of all ages, with good food and an excellent floor show. So that you can enjoy the evening we have arranged a coach which will leave Moraira at 7:30 pm in the evening….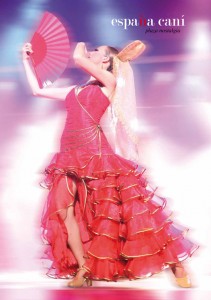 …and, after our arrival at approximately 9 pm, we will enjoy either a four course or five course meal, depending on which menu you choose. Whichever menu you choose half a bottle of wine per person and a glass of Cava is included. The higher price menu includes seating in the centre of the auditorium.
Our visit continues with a fantastic floor show. There will be a variety of acts. The skilled dancers perform all types of dancing including flamenco, river dance etc. After the floor show, we will return to Moraira by coach.
DEPENDING UPON THE MENU AND SEATING CHOICE
THE COST OF THIS TRIP WILL BE EITHER 70€ OR 560€
Including a coach from & to Moraira
To view the menu choices follow the link
http://www.benidorm-palace.com/en/dinner-menus/cena- menus#0,14