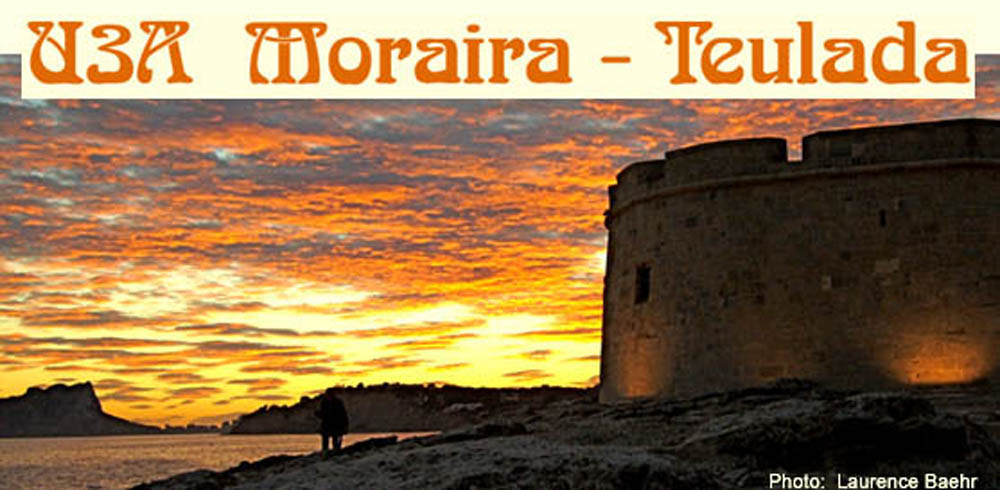 University of the Third Age Moraira-Teulada
Minutes of the Meeting held on 6th July 2015
At Salon de Banquettes, Teulada
It is confirmed that the President and the Secretary attended this Monthly Meeting as voted in at the AGM on 1st December 2014.
Jill Cole welcomed all the members to the July Meeting and especially the 16 new members. Jill explained the emergency procedures and said that the lift should not be used in the case of evacuation. It was requested that mobile phones were either turned off or put on silent.
David Haxon read out the synopsis of the Minutes from the Meeting held on 1st June 2015. The full minutes had been posted on the Website and they were proposed by Lynn Clark and seconded by Dot Saunders. The minutes were approved by the members with a show of hands.
There were no matters arising from the minutes.
President's Address.
Jill reminded people that although Sylvia Tatnell and Antoni Joan Bertomeau were unable to attend the June meeting, she and David Haxon presented the voucher and plant to Sylvia as a thank you for all the help and support she had given the U3A. Jill saw Sylvia on Friday and she was looking very well and enjoying retirement.
Jill and Shirley will meet the new mayor – Carlos Linares, and Laura Hillstead after the summer to introduce themselves.
Although the U3A band started off the Lions music season at the Castle in Moraira feeling quite nervous they certainly didn't show it. Jill received some lovely comments. One of which was,
– John, let me be one of the first to congratulate you and the band for an absolutely superb performance this evening.
The number of people present was testimony itself of how much thy enjoyed the selection of music. I'm sure that the Lions takings for charity has well exceeded their expectations. All of the band fully deserve all the due plaudits, because collectively they are damned good. Superb entertainment. I'm proud of you, and I'm sure that all of those in our U3A are proud of your magnificent performance. Thanks lads, Frank Lee.
The Lions collection on the night was around €1500.
Jill reminded everyone about the dinner dance tickets which were on sale. Jill asked if anyone would like to help organise a Christmas dinner dance then volunteers would be very welcome to assist. Members were requested to email Jill if they were willing to help.
A request for anyone willing to do a 20 minute talk at one of the meetings. If so please contact Eileen Haxon.
Jill reminded people that the next meeting is on 7th September and there isn't a General meeting in August.
REPORTS
Treasurers Report General Meeting on 6th July 2015.
In June 1 we held the following amounts:
Contingency

€
4.000,00

 

 

Deposit account

€
6.000,00

 

 

Current account

€11.248,66

 

 

Cash in hand

€
1.620,97

 

 

TOTAL

€22.869,63

 

 

Income

 

 

 

June 1

Renewals 2


20,00

 

 

New members 12

  120,00

 

 

Dinner/dance tickets 84

2100,00

 

June 10

Interest bank account


0,17

 

 

 

 

+
2.240,17

Expenses

 

 

 

June 1

Speakers gift+raffle


75,00

 

 

newsletter


40,00

 

 

Gift voucher/plant Sylvia


49,10

 

 

Salon rent and coffee


122,00

 

 

Las Chicas+Los Chevales


39,30

 

June 10

Bank account charges/tax


0,03

 

July 1

Bank account charges


12,00

 

 

 

 

-/-
337,43

On July 6 we hold the

 following amounts

 

 

Contingency

€
4.000,00

 

 

Deposit account

€
6.000,00

 

 

Current account

€13.836,80

 

 

Cash in hand

€
935,57

 

 

TOTAL

€24.772,37

 

 

 

 

 

 
Group Coordinator
Shirley reminded members to check that groups were running during the summer especially those members who were infrequent visitors to the groups. She also reminded members of the closed group web page.
Travel Group
This was read out by Shirley. Members were reminded that there are still places on the second day trip to the Turron and Chocolate factories with a stop in Campello for a lunch break. This trip is on 7th October at a cost of €10 pp.
Trip to Ikea in Murcia on Wednesday 21st October.
Trip to Valencia on Wednesday 11th November. Places may be reserved for these trips at the Travel Desk.
16th September to 4th October 2016 – 14 days Croatia Cruise and 3 days overland. This trip is on a luxury boat and apart from the crew our members will occupy the boat completely.  The main places of interest are Split, Dubrovnik and Mostar. Cost estimated at €2400 in a deck cabin and €2200 in a cabin below deck. Single room supplement will be €1000.
Proposed trips for 2016: May 2016 trip to Granada, 6 days, 5 nights estimated cost €375 depending on numbers. This will include entrance to the Alhambra, evening in the caves to watch Flamenco and a day trip to the Alpujarra Mountains. Places may be reserved at the September meeting.
Full details of all the trips are available from the Travel Group and can be found on the Travel Webpage or on the displays adjacent to the Travel Desk.
Cultural Arts
Sunday 26th July – Teulada Moraira Lions present Lady Gaga tribute show on the seafront in Moraira. Free concert but Lions looking for donations.
Friday, 11th September 6:30 pm Duo Intermesso. A musical night at the Finca Jacaranda, Pedramala. Bring your own chairs and picnic tickets €12 – Cava draw. Drinks available. For tickets contact Len Hartley on 965847210.
Valencia Opera House has published their 2015/2016 programme. View on website or look at the Cultural Arts desk for more information.
4th October – Concerts Costa Blanca arranging seats for La Boheme at the Valencia opera house.
Sunday 18th October 16 6 p.m. Auditori Teulada – Madam Butterfly. Tickets €42.
The Royal Opera House broadcast their top productions live around the world. The season starts with Romeo and Juliet on 22nd September at Cine Roma in Alfaz Del Pi. This is followed on 5th October by the Marriage of Figaro with other productions following more or less monthly.  Call 96888266 for more information.
Member Committee Liaison.
Brian reported that the U3A bank balance is a constant source of comment. This is being addressed however it is difficult to resolve to everyone's satisfaction. Many comments are about reducing membership fees. To reduce membership fees we have to put this to the AGM and requires a majority vote.
Electronic payments are another constant source of comment. Pay Pal was put forward as a useful tool.  It is being looked into and a report will be made at the September meeting.
Matters Arising.
There would be a requirement for lessons in the use of Pay Pal. If Pay Pal is used as an electronic transfer people will still have to pick up tickets. It was suggested by a member that if people couldn't make a meeting they should find a friend. These issues were brought up 2 years ago, costs were an issue at that time. Denia uses Wild Apricot for payments but this isn't as good as they would like it to be. Calpe uses an online system for renewing membership with a 6 week window. After this time it costs an extra €10 for the year.
Any Other Business
The Golden Oldies (U3A band) sound system requires improvement. John, Ian and the drummer put together a report. The cost is €3000. The committee agreed that they can spend the money on these items. Jill put the request to the members. There was a lot of lively discussions regarding this. One member suggested that groups should be self-funding. Jill suggested that this would mean paying twice to belong to the U3A. Another suggestion was that it could be a loan to be paid back as and when with no interest. The equipment when purchased would belong to the U3A. Another question was: could the old equipment be sold? It was suggested that it was worth only €100 but would be used as a backup. Another member said that the U3A exists because we have good groups and believes we should spend the money. There were several other comments one being that the U3A group practice and put a lot of time into what they do. It was felt that they raised the profile of the U3A. Another member said that the Committee was voted in to deal with this sort of thing and couldn't see why it was put to the members.
The committee agreed that as we have €18k on account we have the funds to buy this new equipment. As the amount is so large we, the committee, wanted to put the proposal of the purchase to the members.  A vote was taken, there were 4 not in favour, 0 abstentions and all the rest of the members present were in favour.
Jill asked the members what they thought the money should be spent on.
It was pointed out that there were photos of the Font Santa party on the board and members were welcome to help themselves.
As an aside Jill mentioned that the charity shop in Teulada needs volunteers and that Colin wants support for a jump (using a parachute) from an aeroplane.
The raffle, a gift voucher for Pepe la Sal was won by Jan with ticket number 404.
There was no further business and the meeting closed at 11.15.
The next monthly meeting will be on 7th September 2015.
Proposed as a true and accurate record of the meeting held on 6th July 2015.
Proposed by………………………………..Seconded by……………………………Date……………………………..
Secretary of the meeting Yvonne Romain