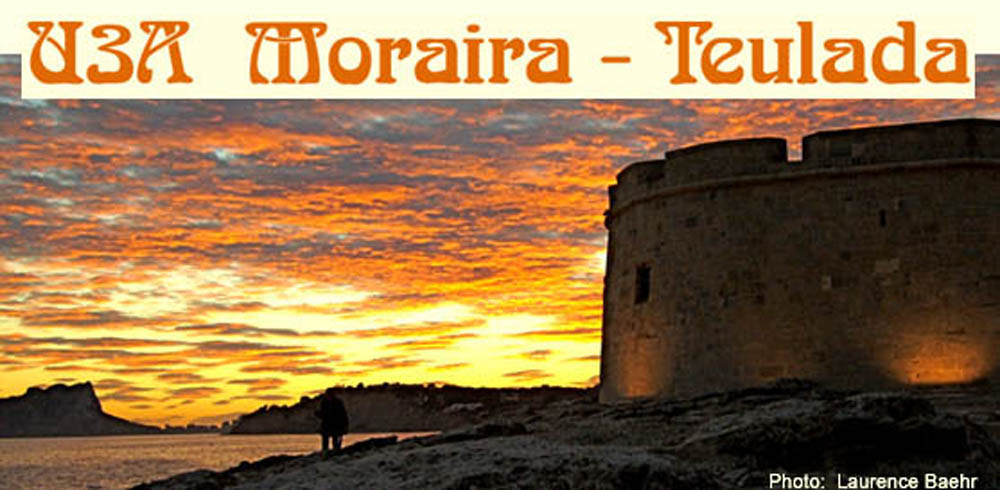 University of the Third Age Moraira-Teulada
Minutes of the Meeting held on 2nd March 2015
At Salon de Banquettes, Teulada
It is confirmed that the President and the Secretary attended this Monthly Meeting as voted in at the AGM on 1st December 2014.
Jill Cole welcomed all the members to the March monthly meeting and especially the 91 renewals and 23 new members. Jill explained the emergency exits, those being the main staircase used to get into the Salon and the exit through the kitchen. The lift should not be used in the event of an emergency. It was requested that mobile phones were either turned off or put on silent. The raffle for the meeting is a €50 voucher for the Olive Tree Restaurant which will be drawn after the talk by the speaker Michael Bullied.
David Haxon read out the Synopsis of the Minutes from the Monthly Meeting held on 2nd February 2015. The full minutes had been posted on the Website. These minutes were proposed by Lynn Clark and seconded by Jan Dogget. The minutes were approved by the members with a show of hands.
There were no matters arising from the Minutes.
President's Address You may have noticed that the Music Nights have moved from Los Limoneros to  Les Fouges restaurant.  The new management of Los Limoneros stated that the takings on the last Music Night was not enough to cover their costs. I was appalled to hear that one table did not pay for their drinks and another actually brought in their own cans.  This is not acceptable behaviour and does not give the U3A a good name. It only takes this one restaurant owner to speak with others and we could find ourselves limited to where we can go, this affects many groups not just the Music Nights. Dining out, ladies/men's lunch, solo group, mahjong, wine tasting…….
I was asked in January if we could arrange a first aid course. I have found a company that can provide us with a  Seminar to gain some skills to deal with life threatening situations, and incorporates hands on practice for providing and administering CPR for adults, AED (automated external defibrillator ) use, dealing with conscious & unconscious choking adults, Shock Management and Spinal Injuries.
It will not be an official certification or qualification at the end of it but will provide an excellent insight into practical skills.
I do not have a date for this course yet as I need to know how many members would be interested.
If you would like to attend please put your name down on the form I have here or send me an email.
I have sent the required documents to our Solicitor for the signatures to be updated with Alicante.  We are also following up with the Solicitor the clause in the Constitution that relates to the timing of the AGM. Presently it states the AGM has to be in the 4th Quarter of the year.  A question came up the other day about age within the U3A, we only stipulate that the person joining is not in full time employment.  These details can be found in the Constitution in Chapter 11, Article 6.
There was a delay in the Accounts being audited this year as Colin Foster, who audited the accounts in 2012 & 2013 had an unexpected stay in Hospital, I am happy to say he is making a full recovery.  I would also like to thank Ian Brown for stepping in to audit this year's accounts.  Ian has now reviewed the accounts and has given me the following statement.
I have examined the accounts of Moraira/Teulada U3A and the associated Travel Group.
In my opinion and to the best of my knowledge and belief they are in accordance with the books and records held and represent a true and fair view of their respective financial positions as at the 31st December 2014.
The accounts will be posted on the website this month for approval at the April Meeting.
REPORTS
Treasurer's Report.
Group Coordinator Shirley Baehr reminded the members that the best place to find information on all the groups is through the web site.
U3A Forum – Following requests by members we have set up a Facebook group. To protect against spam and scams as far as possible, the group is closed and can only be accessed by active members of our U3A. You can get to the page from the top menu of our website marked forum. We are building in numbers daily and it is the place to ask questions, sell items. Etc. Your feedback on both the forum and website is always appreciated.
The Walking Football group are now meeting weekly on the pitch beside La Senieta at 10 am on Thursdays. Quite a few people came for the initial session but they are looking for more members to play.
The computer group meet on Tuesdays start time is 9.24 until 11.45. The group aims to deal with all levels from starter upwards, bring your devices along – including computers, smartphones, e-reads and Apple and Android products. Peter wants to make sure that you are aware of the benefits and risks of using your product on the web and will also aim to deal with whatever questions members of the group want to raise.
We have a member who is a qualified French teacher and would like to run French classes. Sign-up sheet on the groups table. Suggestion of a Breakfast group to meet at different venues once or twice a month. Sign-up sheet for registration of interests or see Shirley at the end of the meeting.
Bridge group is looking for more players. Friendly game of bridge every Friday afternoon. No partner required. They play Acol and are usually 2 or 3 tables. Contact Sybille Ross, details on web site.
Vovinam, new group started last week. Traditional Vietnamese martial art. Ideal for any age and deals with breathing exercises and slow movement. Patricia the leader is well qualified and has taught for 30 years. She has also travelled around the world to practise and teach. Classes in Benitachell.
Pauline McGough has absolute beginner's Spanish class at Bar Med in Teulada on Friday 1.30 – 2.30. email paulinemcgough@gmail.com.   Shirley is always looking for new ideas for groups.
Travel There are places still available on the following trips:
DAY TRIP TO LLADRO FACTORY IN VALENCIA on the 6th May at a cost of €35 per person including all refreshment mentioned on the information of the Trip.
TRIP TO PENISCOLA 5 DAYS 4 NIGHTS on the 14th to the 18th September. We will be staying in a three star hotel on a half board basis including wine with your meals at a cost of €320. We have scheduled this trip to coincide with the Moors and Christians fiesta being held in Peniscola and together with having two half days and every evening in Peniscola, Trips to Morrella, Zaragoza and Tarragona. This trip is extremely good value.
CHRISTMAS SHOPPING TRIP TO BARCELONA 4 DAYS 3 NIGHTS on the 30th November to 3rd December. In Barcelona there are many Christmas markets to visit and we will be in Barcelona when the Christmas lights are switched on. Barcelona is said to host the most spectacular Christmas Markets so this should be a brilliant trip.
THERE ARE STILL PLACES AVAILABLE (4 places) ON THE DAY TRIP TO VALENCIA BIOPARC – Wednesday 29th April Cost 30€ per person
To Reserve places on any of these trips please come along to the Travel Desk
Both the Cartagena trip and the Prague trips have proved extremely popular and are full but due inevitable cancellations, it is worthwhile putting your name on the reserve list if you are interested.
FULL DETAILS OF ALL THE TRIPS ARE AVAILABLE FROM THE TRAVEL GROUP AND CAN BE FOUND ON THE TRAVEL WEBPAGE or on the displays adjacent to the Travel Desk.
Cultural
Friday 6th March 8 pm Casa de Cultura, Ondara – Sounds Familiar. Tickets 12€
Friday 13th March 8.30 pm Jazz at the Parador – Gustav Lundgren Trio. Tickets 15€
13th, Teulada 14th Alicante, 15th March Javea – Concerts Costa Blanca. Chinese Pianist Haochen Zhang. Tickets 15€
26th March Salon Blau, Calpe, 27th March La Senieta Moraira. 8 p.m. Calpe Gilbert & Sullivan Society presents The Gondoliers. Tickets 10€
27th March 8 pm Concerts Costa Blanca. Palau de les Arts Reina Sofia (Valencia Opera) Norma Tickets 82€ (including bus)
Concerts Costa Blanca Have been able to arrange tickets for 3 concerts with the Orquesta de Valencia, send details of your interests. Minimum of 35 persons per concert.
28th March 19.30 tickets 50€   10th April 19.30 tickets 40€22nd May 19.30 tickets 40€
9th April, Auditori Municipal, Ondara, 10th April Casa de Cultura Alfaz del Pi, 14th April Casa de Cultura Calpe.
Footlights – Stepping Out, tickets 12€. (Advance notice of November production 'Annie')
6 – 11 April 8 pm. Javea Players, Lilies on the Land. Tickets 8€
17th April 8pm Bootleg Bee Gees – Sold Out
31st May 7.30, Il Divo Tribute, Guest act Duo Intermezzo, La Senieta Moraira. Tickets 15€
Members/Committee Liaison.
Brian touched on the eternal problem of the sound. When using the microphone if it is just touching the chin the sound should be clear for the whole room. The committee are investigating the cost of a wireless system which may solve all problems.
A Social sub-committee is working on organising an outdoor event to take place at Font Santa in May and a late summer dance at Canor in September.
A proposal to move the date of the AGM has proved to be unlikely due to constitutional restrictions.
Notice Board: Although we don't want to be too rigid about the notices, some types of religious and political notices would not be acceptable. There are occasions when there might be a social event that just happens to be held in a church such as a carol service or a notice of general interest which might emanate from a political source. It's a question of balance and what is likely to be of interest regardless of any political or religious affiliations. Anyone wishing to post a notice should check with Brian or a committee member.
When we are in a position to begin producing newsletters they will be placed in the reception area of La Senieta.
Discount section on the website can save a lot of money as a committee member recently found when he had his car serviced in Teulada. Please report any negative experiences.
David Haxon read out details from the Sub Committee meeting regarding the social events. The first event is at Font Santa on 19th May, cost €7.50 includes a glass of sangria and paella, bring own drinks. The programme starts at 11.15 and entrance is by ticket only. Poco Loco and Duo Intermesso will be the entertainment.
Summer Dance at Canor 25th September 7 pm Cost 25€ tickets available from June. Buses could be available from the Wok in Moraira.
Matters Arising
John Snell spoke about the use of the mic. He is a volunteer and has done the job for 4 years. He emphasised the correct use of the mic and personally he didn't consider a wireless speaker system was necessary.
Any Other Business None
Jill introduced the speaker Michael Bullied who spoke about Historical Sexual crimes and their sentences.
The raffle number was 468 and was won by Valerie McRobert.
The meeting closed at 11.55. The next monthly meeting will be on 6th April 2015.
Proposed as a true and accurate record of the Monthly Meeting held on 2nd March 2015.
Proposed by…………………………………………Seconded by…………………………….Date…………………..
Secretary of the meeting…………………………………………….