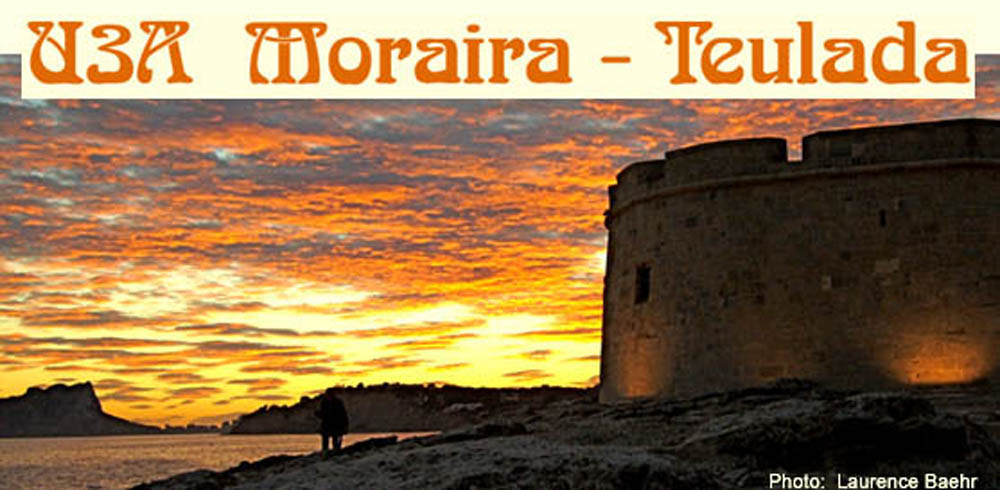 University of the Third Age Moraira-Teulada
Minutes of the Meeting held on 2nd November 2015
At Salon de Banquettes, Teulada
It is confirmed that the President and the Secretary attended this Monthly Meeting as voted in at the AGM on 1st December 2014.
Jill Cole welcomed everybody to this November Meeting and especially the 15 new members, and said she was pleased that so many people had braved the awful weather to attend. Jill explained the emergency procedures and said that the lift should not be used in the case of evacuation. It was requested that mobile phones were either turned off or put on silent. The raffle prize today is for a voucher for the supermarket Pepe La Sal. Today's speakers were from Messrs Blevin Franks who would speak to us about Pensions, Capital Gains Tax and Succession (Inheritance) Tax.
David Haxon read out the synopsis of the Minutes from the Meeting held on 5th October 2015. The full minutes had been posted on the Website and were proposed by Pat Clarke and seconded by Sue Donadio. The minutes were approved by the members with a show of hands.
There were no matters arising from the minutes.
President's Address
Jill began by hoping that everyone had had a chance to go and see the Photography Exhibition. It had been excellent and Jill thanked Group Leader Trevor Kemp for organising it. Jill said that the Group hopes to display the "old and new" photos of Moraira and Teulada at the December Meeting.
Thanks also went to the Golfing Group as they had collected around €1200 for the Children of EMAUS at a charity match they had held.
At the last committee meeting the question of the large bank balance was on the agenda. After a long discussion regarding whether to hold subsidised events, to which not all members can attend, or other ways of reducing it, the committee decided that the fairest way would be to offer a 50% reduction on Renewals for one year only. This way all those who were fully paid up members in 2015 could receive the benefit. This will only apply to renewing members; new members joining would still pay €10. Calpe is actually going to withdraw this facility next year. Jill said that the committee was not unanimous on this but 70% agreed, so she confirmed that for renewals during 2016 ONLY, the subscription would be €5.
Jill offered congratulations on the Golden Anniversary of Sandy and David Bianco and said it's really nice to report on a happy event for a change.
REPORTS
Treasurer's Report
On 7th September 2015 we held the following amounts
Contingency
4.000,00
Deposit account
6.000,00
Current account
7471.55
Cash in hand
       669.08
TOTAL
€18140.63
Income
5th October
Renewals 3
30.00
New members 24
240.00
10th October
Interest bank account
0.13
                           +270.13
Expenses
5th October
Canasta Group
    4.00
Ink Cartridges
64.90
Walking Football
76.85
Rummikub Group
40.75
Raffle & Speakers Gift
75.00
Newsletter
35.00
Salon Rent & Coffee
128.00
10th October
Bank Account Charges/Tax
0.03
27th October
Web Hosting Annual Fee
120.00

-/- 544.63

On 2nd November we held the following amounts:
Contingency
4.000,00
Deposit account
6.000,00
Current account
6471.65
Cash in hand
1394.58
TOTAL
€17866.23
Group Coordinator
Shirley Baehr said there had been an interesting month from the Groups point of view, and thanked Lynn Clark for her help while she had been away.
The Healthy Cycling Group had met a few times now and this is centred on healthy gentle cycling.
Another new group, Dancing, had had a "taster" session and was proving to be very popular. There was excellent attendance at Solpark and the first proper session would be on 5th November starting with a Salsa session and then Jive. The cost for attending will be €5.
The Gardening Group has been taken over by Eileen Brown who worked as a Garden Designer and had her own business in the UK. There has been a huge response to the initial announcement of this group restarting and further details will be posted on the website and by email.*
Shirley added her congratulations to the Photography Group for the exhibition and to the Creative Writing Group who are going from strength to strength.
The closed Facebook page now has 180 members and is proving very useful and as always details of all groups can be found on the Website.
Travel Group
Carol Mantle announced that there were two new Day Trips on offer, both in 2016.
The first, IKEA on 24th February at €10 per person.
The other, Maserof Bodega on 16th March, at the cost of €40 which includes a six course meal and as much red wine as you can consume.
There are a couple of spaces left on the Granada Trip from 21st – 26th May and the cost is €315 including some excursions and an evening meal with music on the last night.
Finally on offer is a trip in February/March 2017 going to Cambodia and Vietnam, for further details refer to the website.
Full details of all trips are available from the travel group and can be found on the Travel Webpage and on the display boards adjacent to the Travel Desk.
Cultural Arts.
Eileen Hodson presented the report on behalf of Beverly and Hugh Stewart.
The Valencia Opera House has published their 2015/16 programme. This can be viewed directly on their website or the Cultural Arts desk for more information.
As previously reported, the Royal Opera House will broadcast their top productions live around the world and you can take advantage of this service at Cine Roma in Alfaz del Pi…….call 96 588 8266 for more information.
On Friday, 6 of November at 8 PM Teulada Moraira Lions present Simon Patrick as "Elvis" with grey special guests, "Mills & Boone" at Espai La Senieta, Moraira. Tickets – €15
Saturday 7 November at 7 p.m. – The English Choir of Teulada presents An Atlantic Conversation
at Salon de Actos Theatre, Teulada…Tickets: €7.50
The Footlights present "The Sun'll Come Out Tomorrow" with their next production, the musical "Annie". Performances will take place in Alfaz del Pi on Friday 13th November, in Rojales on Saturday 14th November and in Calpe on Wednesday 25th & Thursday 26th November. Tickets: €12.
From 16-20th November, Javea Players present "A Foot in the Door" by Richard Harris directed by Norman Dunnington at the Union Musical, Gata de Gorgos. Tickets: €12 Curtain up at 8.00pm
27th and 28th November at 20:00 Teulada-Moraira Lions Club proudly presents: The Bon Jovi Experience In Concert, with special guests Black Glitter, at the Auditorio Municipal Ondara Tickets cost €22.
Saturday 19th and Sunday 20th December – Teulada Moraira Auditori presents the Moscow Ballet dancing Giselle… Curtain up at 7.00pm
19 and 20th February 2016 – Teulada Moraira Auditori presents Verdi's Rigoletto. Details still to be announced.
Drama Group.
Anne Cattle gave details of this year's Christmas Panto production, which will be "Alice". This is the 150th Anniversary of Lewis Carroll writing "Alice in Wonderland" and although it will be performed mainly for the children of Moraira Teulada, there will be a chance for the "bigger" children to see it on 17th November at 6pm in La Senieta in Moraira. There is no charge for this performance.
Member Committee Liaison
Lynn Clark, who will be taking over this role in March, read out the report for Brian Nicholls in connection with the committee's recent meeting:
Lynn explained that her role (and Brian's previously) is to receive questions, ideas and brainwaves, research and investigate them, report to the committee and report back any answers and conclusions. Lynn reminded members that there is also a Suggestion Box always available near the entrance door to the Salon, or that she can be reached by email via the Website link.
On a couple of issues recently raised with the committee Lynn said that some members had queried charges made by Group Leaders, and that all Group Leaders should follow the Guidelines published on the U3A Moraira-Teulada Website, under Internal Regulations and Guidelines. This clearly states that Group Leaders can charge €2 to cover tea/coffee etc when the group meets in their own home, or alternatively an amount shared amongst the group to cover room hire, teacher etc.
The other matter related to the request that PayPal is used to make payments to the U3A. The Treasurer consulted the Calpe U3A and reported back her findings to the committee; the main points were as follows:
Calpe did not use PayPal much for renewals visit to a General Meeting was still necessary by members to collect the membership card.
Each member would have to set up their own PayPal account.
There is a charge by PayPal to members for its use.
It was found to be vital that members give correct detailed information as to what the payment is for; otherwise it causes problems allocating the payment to the correct bank account.
A good deal of time would have to be spent checking the PayPal account by the Treasurer.
The committee discussed this at length and unanimously concluded that PayPal isn't the right option for this U3A. However the committee is still considering other options and this will be reported on in due course.
A member did point out that if PayPal is used through friends and family there is no charge, but Calpe said that as only about 5 people use it, and for this reason they are not going to offer this facility next year, so the committee felt that an alternative would be better.
There were no Matters Arising from the reports.
As there was no other business, Jill introduced the guest speakers who were Brett Hanson and Robert Croizat from the financial company of Blevin Franks. Jill said they would speak in general terms about the new Pension Laws, Wills and Inheritance Tax, and weren't there to promote their firm.
Both partners gave excellent information and many questions were asked by the members afterwards. A summary will be available in due course on the Website, or members can look at the company website and find direct answers to many questions.
Jill asked the guests to draw the raffle ticket, the voucher for Pepe La Sal supermarket and this was won by new member Lesley Moore.
There was no further business and the meeting closed at 11.45 a.m.
The next Monthly Meeting will be on 7th December 2015.