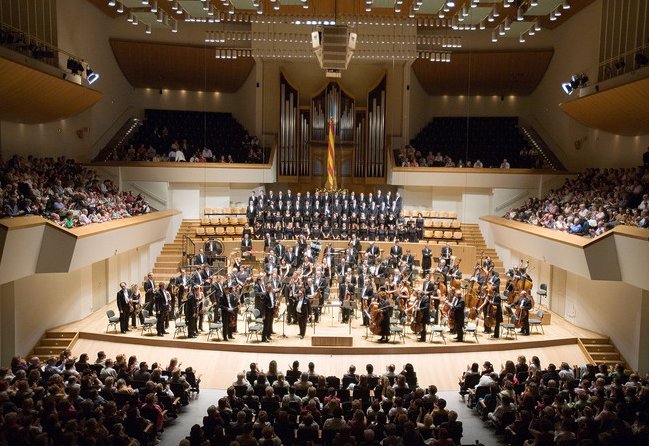 When:
Thu 2 May, 2019 @ 19:30
2019-05-02T19:30:00+02:00
2019-05-02T19:45:00+02:00
Where:
Palau de Les Arts
Valencia
Contact:
Concerts Costa Blanca
965770826
CONCERTS COSTA BLANCA
present in association with the
Palau de les Arts Reina Sofía (Auditori)
on
Thursday 2nd May 2019 at 19:30h
AISHA SYED (Violin)
DANIEL ABAD (Conductor)
www.danielabadcasanova.com
TCHAIKOVSKY GALA
Violin Concerto in D, Op35
(Aisha Syed – violin)
Fantasy overture "Romeo & Juliet"
Tickets € 42 (including bus)
["No bus" = € 34 ]
IMPORTANT NOTICE : BOOKING CLOSES ON 12th April
All payments will be due by 15th April 
TO MAKE A BOOKING : PLEASE copy this formula; CLICK on REPLY and paste 
THE FORMULA INTO THE HEAD OF YOUR MESSAGE.  THEN COMPLETE IT WITH
THE INFORMATION REQUIRED then CLICK ON <SEND>  !
a) NAME   …..  
b) Confirm the number of seats required  …… 
 c) Confirm your bus pick up point (delete as appropriate)……
MORAIRA (Opp. La Senieta) / JÁVEA (Rafalet) / MAS-y-MAS (N332, north of Gata)
 d) type your e-mail address    ….
e) type your mobile phone no.  …..
        and then we will send you confirmation and BANKING instructions
Inadequate information will cause delays : please be sure to answer with all details.
If any message concerning this opera fails at info@concertscostablanca.com then please 
send the message to musicdeak@gmail.com or phone [ 96 577 0826 – but not during siesta ]
Our mailing goes out to over 1785 subscribers of Concerts Costa Blanca. 
Please tell your friends about us; they may subscribe at any time.
If you do not wish to receive this mailing please reply with UNSUBSCRIBE in the subject line.
If you think you are not receiving messages from us we suggest you check your "spam" box at the web.